In the News
S4C Series Corff Cymru: Bywyd features studies conducted at Tir na nÓg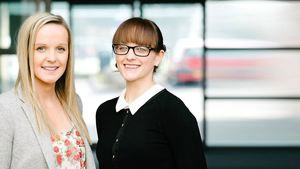 Several of the studies conducted at Tir na nÓg have been featured in the recent S4C Series: Corff Cymru: Bywyd.  This series looks at how our bodies change throughout the lifetime. Some shows are still available online.
May 4th:  Bywyd Baban
This show featured research by Prof. Debbie Mills and PhD student Elena Neophytou showing how bilingual infants learn to recognise the sounds and words of both their languages. See the section on Highlighted Researcher Elena Neophytou for more information.
11th May: Bywyd Plentyn Bach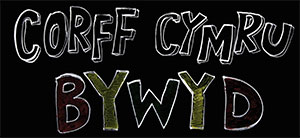 Featured Dr. Mihela Erjavec's work on imitation. It also will a featured Prof. Enlli Thomas talking about learning to talk & Nia Magdalen's work at the School of Education looking at building vocabulary through watching television/interaction.
June 8th: Bywyd Oedolyn
PhD student Catherine Sharp's work on childhood obesity is covered in this episode. Read more about Catherine's work in the Highlighted Researcher section. Available until 12th July.

Corff Cymru features Tír na nÓg Research Projects
Corff Cymru will be airing a series on S4C looking at the acquisition and development of language – in babies through to toddlers and on to childhood. It will air on the 10th May for 6 weeks and features quite a few research projects from Bangor including studies involving Tír na nÓg.